November Awards
Click here

Thanks

I would like to thank everyone who supported our cake stall at The Fair In The Square. Those who baked and those who bought.
A special thank you to David McKibben for his hard work.
Chairman Sammy Haskins

Fundraiser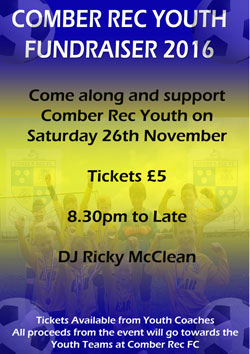 Get Fit Soon

The 1st team Management, players ,supporters and all at the club wish Adam Whitehead a speedy recovery after his nasty injury in the semi final of the Border Cup.

One Stop Mortgage Shop - Player Of The Month

Comber Rec are pleased to announce that Philp Davidson One Stop Mortgage Shop will once again sponsor our 1st team managers Player Of The Month We would like to thank Philip for his continued support.


Awards

October Awards - Presentations
Click here

New Players

Comber Rec Chairman Sammy Haskins and 1st Team Manager Phil McDonagh welcome, Sem Birch-Abban, Elvin Rivera, Abby Sansei and Christopher Frohanger to Comber Rec.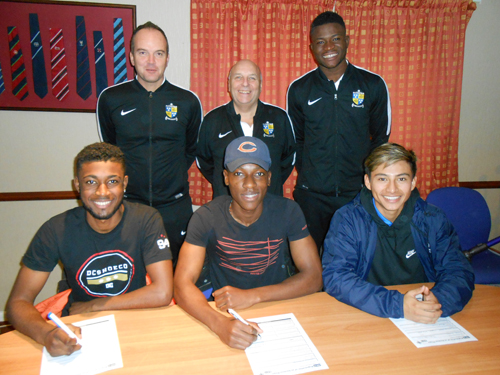 Fair in the Square

Comber Rec are having a stall at the annual Fair In The Square on Thursday 24th November.
Cakes etc to be left at the club on Wednesday 23rd from 6 30 pm to 7 30pm.
I would ask all sections of the club to give there support as we all use the club facilities.
Chairman Sammy Haskins

Comber Rec V's Strabne Athletic
10/12/2016 KO 1:30pm
Home
Intermediate Cup
Last Match

Amateur League - Division 1A

1

Abbey Villa

V

2

Comber Rec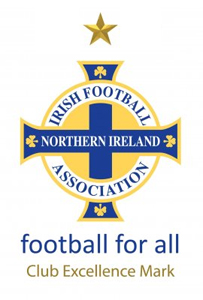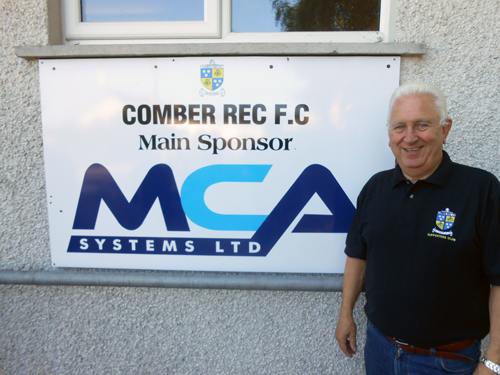 There are currently 5 Users Online