Stephen Smyth and his Band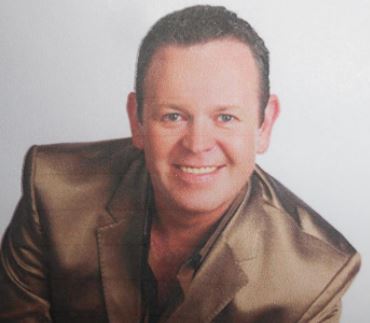 Photographs

Photographs from Saturday's 7-1 win against Shamrock FC are available from the First's page

December Awards

Lastest set of player awards and Xmas Draw winners - Click here

Comber Rec Ladies

"Comber Rec Ladies preseason training commences Sunday 18th January 2015 @ Park Way, Comber 1:30pm - 3:30pm, £3/ week

(Rubber studded boots or Trainers required) "

New Years Eve
New Year celebrations at The Rec >>> Photos <<<

Clarence Cup 3rd round draw

Comber Rec have been drawn at home to Shamrock FC - Saturday 17th January, 1.30pm k.o.

Christmas Draw

1st - Carl Adair, 2nd - Ian Mackin, 3rd - Lesley Mason, 4th - Stuart Coey, 5th - Stuart Coey, 6th - David Walker.

Thanks everyone for your support.

Christmas at 'The Rec'

There's plenty of entertainment organised for Park Way this Christmas period. It kicks off on Christmas Eve with a family sing-a-long from 4pm to 8pm just to get you in the 'spirit'. This has been a really enjoyable gig this last few years when you can ask others how to assemble the latest gadgets!

Saturday 27 December sees the club host two South Belfast Youth League cup finals. The u17 final kicks off at 10am with the u14 final, involving our own Comber Rec team due to start at 12.45. Please come down and support them.

Then on Saturday night 27 December 'Who's to Know' visits the club, one of the best Who tribute bands around. A great way to burn off the turkey.

New Year's Eve then quickly follows with tickets available for only £10. We have again secured the talented Jimmy Black. You can book your tickets through the club bar or by contacting any committee member.

We would take this opportunity to wish all our players, managers, coaches, assistants, supporters and friends a very Happy Christmas and Peaceful New Year.

David Browne

Drumaness V's Comber Rec
31/01/2015 KO 2:00pm
Away
League
Latest Fixtures

Seconds

v's

-

()
Under 17s

v's

Free Week

-

31/01/2015
()
Under 14s

v's

Hillsborough F.C.

-

31/01/2015
(A)
Under 13s

v's

Immaculata

-

31/01/2015
(A)
Under 12s

v's

-

()
Ladies

v's

-

()
Latest Results

24/01/2015
Firsts
2

-

3
Sport and Leisure
17/01/2015
Seconds
1

-

7
Crumlin Star
24/01/2015
Under 17s
1

-

0
Loughside
24/01/2015
Under 14s
0

-

3
East Belfast
24/01/2015
Under 13s
3

-

0
Eddie Irvine
17/01/2015
Under 12s
11

-

0
Rosario B
27/08/2014
Ladies
5

-

0
Fermanagh Mallards
Club Goal Scorers-Top 5 (Overall)

Player
Goals
| | |
| --- | --- |
| Lindsay Johnston | 16 |



There are currently 1 Users Online