Speedy recovery

Comber Rec would like to wish Jonny Dunn of Bangor Amateurs a speedy recovery from a broken ankle sustained during our friendly game on Saturday.

Drew Davidson, Chairman CRFC

New Chairman

Comber Rec are pleased to announce the appointment of Drew Davidson as Chairman. Drew will take over the post from Frank Dempster. The club would like take this opportunity to thank Frank for his work as Chairman.

Everyone at the Rec would like to wish Drew good luck in his new position.

Sympathy

Comber Rec are sad to hear of the death of member Eddy McKeowns Mother Myron. Our thoughts are with Eddy and the Family circle at this sad time.

Frank Dempster, Chairman.
Drew Davidson, Supporters Club Chairman.

Big Birthday

On behalf of our supporters club we would like to wish our member Andy Dixie Smyth a happy 80th birthday.
Chairman, Drew Davidson.

V's Comber Rec
30/06/2021 KO

To Be Confirmed
Last Match

1

Larne Olympic

V

4

Comber Rec


Man of the Match: Reece Whittle

Match Sponsor: Pauls Window Cleaning
Main Sponsor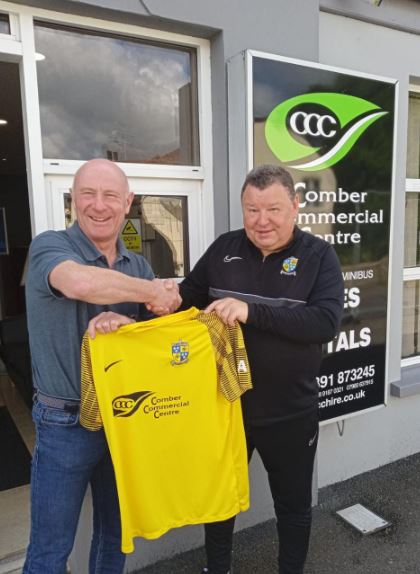 Club Sponsors

There are currently 3 Users Online