Sympathy

We are sorry to hear of the death of loyal supporter Mr Tom Gourley. Our thoughts are with the family at this sad time.

Sammy Haskins, (Chairman)

Date for the Diary

Annual Youth Fundraiser Saturday 24th March. Appreciate plenty of support for this event as we aim to raise crucial funds for ongoing youth development at the club. Tickets will be available from youth coaches very soon.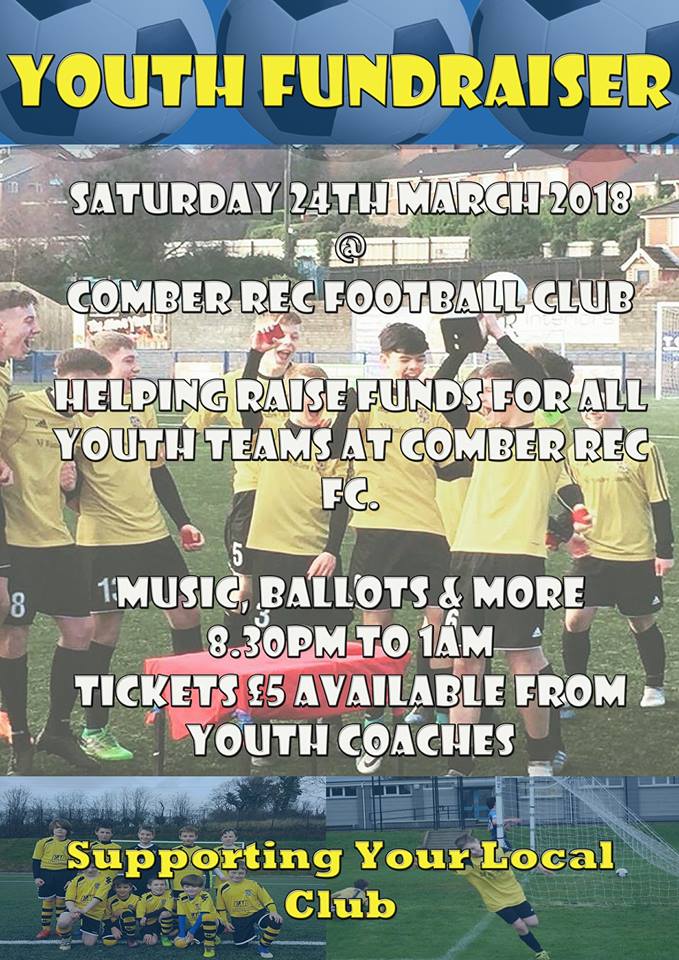 Stephen Smyth

Comber Rec are pleased to announce the return of Ireland's top entertainer Stephen Smyth and his band on Saturday 3rd March. Stephen has had another busy year playing all over Ireland, England, Scotland and Wales. He will also be working on cruise ships during the summer season.
Tickets are £10 Contact Ian 07548972307 / 07817221817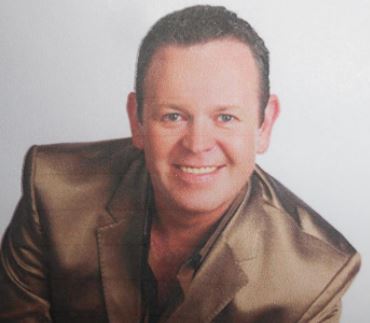 New Seating

On behalf of myself and the committee I would like to thank our hard working supporters club for putting new seating in the club house. Their hard work and support is very much appreciated.
Sammy Haskins (Club Chairman).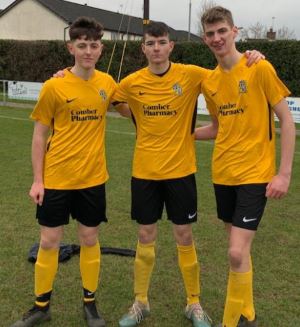 New Seating supplied by Comber Rec Supporters Club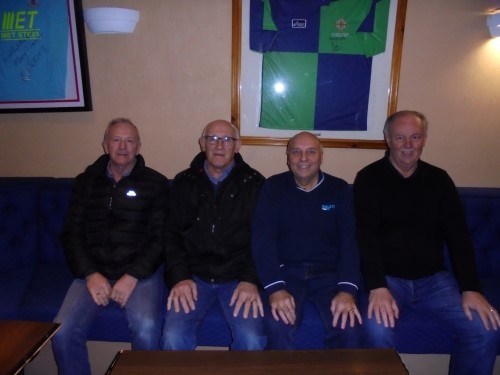 Ken McBriar, Vice Chairman and Drew Davidson, Chairman Supporters Club try out new seating with Frank Dempster, Vice Chairman and Sammy Haskins, Chairman Comber Rec.

New Years Ballot

1st Geoff Flack, 2nd Karen Drennan, 3rd Fred Dines, 4th Karen Hinds, 5th Derek Lowry, 6th Liz Patterson.
Thanks to David McKibben who organised the hampers.

Congratulations

I would like to send my congratulations to the Management and players of our youth 17s winning the cup on Saturday.
Well Done.
Sammy Haskins, Chairman

Comber Rec Youths 2001

It has been a great end to 2017 for our under 17s when they defeated Holywood 2-0 in the South Belfast Youth League Supplementary Cup Final at The Bangor Fuels Arena.
Comber struck the woodwork on numerous occasions before the ball eventually found the back of the net through the persistence of Lewis McInnes.
The match was sealed with only minutes remaining by one of the star players on the day, Josh Floyd, following great work from Warren Watson. The introduction of Watson in the second half was instrumental in Comber's victory.
Every player played his part in keeping the supporters warm on a bitterly cold morning and we must also congratulate the management team of Daniel Rosbotham, Jamie Cree and Stephen Hughes on their success.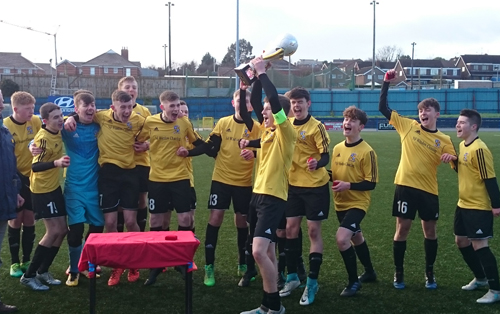 Norman MaWhinney BEM

Congratulations to our club Treasurer, Norman MaWhinney, on being rewarded the British Empire Medal in the Queen's New Year's Honours List.
Norman has been a diligent treasurer for our club now for many years. His involvement with his good friend Tim Frazer in the Enler Delta Blues Club has not only continued to bring live music to our town, but has also attracted many new faces into our club from Ireland, North and South, which has had obvious spin offs for us.
It is now impossible to drive through our town without seeing runners. This is largely due to Norman's enthusiasm for this sport. On behalf of our club, I pass on our sincere congratulations.
D. Browne
Club P.R.O.

Comber Rec V's Rathfern
20/01/2018 KO 2:00pm
Away
League
Last Match

2

Comber Rec

V

1

Downpatrick


Man of the Match: Peter Strain

Match Sponsor: Gillespie Arms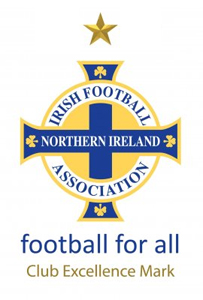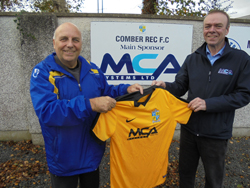 There are currently 54 Users Online